Page 2 of 2 •
1, 2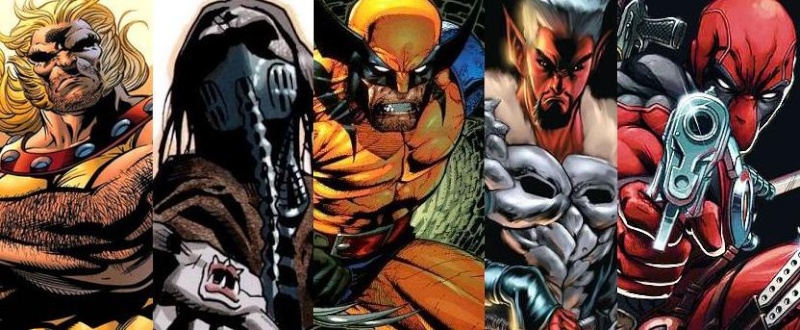 Wolverine pulled himself free as Sabertooth was knocked off the roof by Cannonball. He began running towards Omega Red as the Russian rose to his feet. Wolverine jumped over the swinging tendril, extended his claws with a 'sheenk', and landed on Omega. Hopefully his 300 lbs were enough to knock the large Russian down, but if not, it wouldn't matter. Logan flew into a berserk rage, roaring at the top of his lungs and slashing the shit out of Omega red, not even caring where he was hitting the man or not.

Emplate looked down when Cyclops fired a beam at his feet. "Clever..." the fiendish man muttered as a small hole shattered open underneath him. With no solid ground under his feet, the laws of physics pulled Emplate down.

Moments later, a strong wind pulled most of the enemy team up off the roof. If Wolverine had been pulled with them, he would continue slashing at Omega full throttle. If he hadn't, he would jump up and hang on to the Russian, using his fangs to bite out his throat if he had to.

Possibly the only 1 left on the roof, Deadpool looked up to see the human missile coming down at him full speed. "Is it a bird, is it a plane - no - it's the human cannonball!" he shouted as he sneakily took a grenade from his belt. Waiting till the very last second, Wade jumped up, doing a splits in the air over Cannonball. As Sam passed underneath him, Deadpool hooked the grenade to the back of the young man's utility belt, hoping he didn't notice.



Posts

: 945


Join date

: 2009-03-26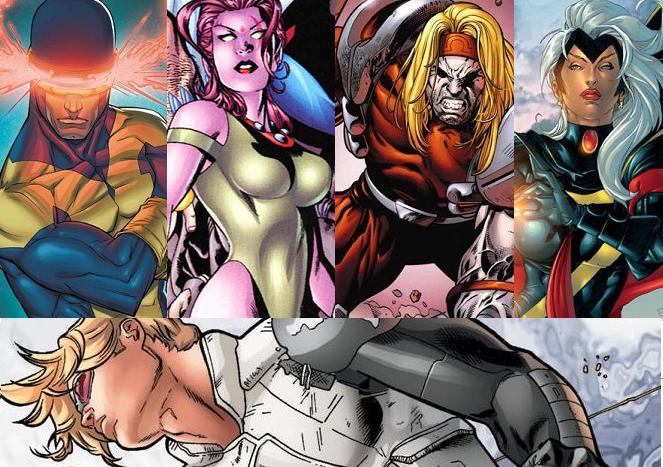 Omega watched with a grin as the animal known as Wolverine charged at him. "Come on!" Omega yelled with his ascent as he jumped at him. The moment Wolverine was near Omega, he started emitting his death spores which would begin to weaken him. Even though Wolverine was pretty heavy, Omega was strong enough to hold Wolverine off from knocking him down. But then Logan started his violent assault on the Russian like an animal. But Omega was also a very skilled hand to hand combatant and managed to parry some of the strikes. But Logan was a lot quicker then Omega and some of the strikes were hitting right on his armor and started to penetrate it.
Storm picked up Scott and Omega separating him from Logan because she could see he was going berserk. But Wolverine wasn't done. As Omega was lifted up into the air and his wounds began healing, Logan jumped right at him. Omega took that change as he swung his tendrils right around Wolverine just as he bit his neck. Omega yelled as he wrapped his tendrils around Wolverine's entire body, including his own neck. The Russian tightened the tendrils around Logan with all his might as he started to both suffocate him and drain him of his life force. Hopefully the tight tendrils around Wolverine's neck would force him to let go. Whether he did or didn't, Logan was still being drained of his life force which would help Omega become more resilient and increase his healing factor.
"If I die, you're coming with me"
Omega thought to himself, not really being able to speak at the moment.
Scott looked at Storm and said "bring us to their base, with or without Logan." Ororo simply acknowledged her leader and flew out of their base. Sam missed Deadpool meaning he was still capable of shooting him and his teammates, which he was not going to allow. Doubling back, this time he was not going to fly directly at him, but from above. Flying down like a meteor, Sam was aiming right at Wade, but if he managed to get out of the way again, the explosion from the impact would both blow him away and take out the rooftop. Before Sam woudl get caught in the falling mess, he quickly pushed back up into the sky in search to see if Wade was taken care of.



Posts

: 945


Join date

: 2009-03-26



Page 2 of 2 •
1, 2
Similar topics
---
Permissions in this forum:
You
cannot
reply to topics in this forum