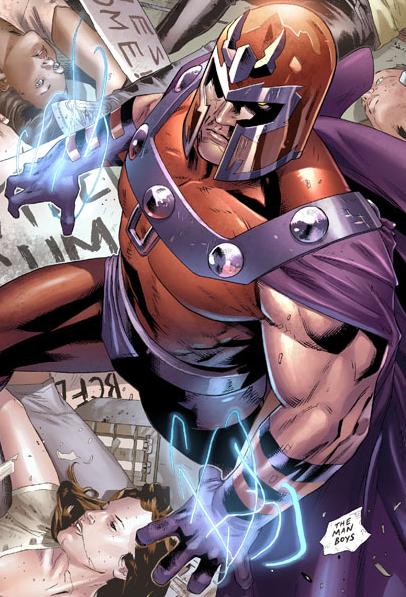 "I know there is still hope, Erik..." Charles mumbled.
"You are wrong, Charles. Brotherhood, asemble!!!" Magneto roared. With that, Juggernaught, Sabertooth, and Mystique burst down through the ceiling and landed around Erik.
"I'm sorry it has come to this, old friend..." Charles thought as he sent a simple thought out through the mansion. There was a burst of purple and black smoke behind him. It instantly cleared, revealing Nightcrawler and Cyclops. a moment later, Kitty walked into through a wall, holding the hands of Beast and X-23.
Stare down.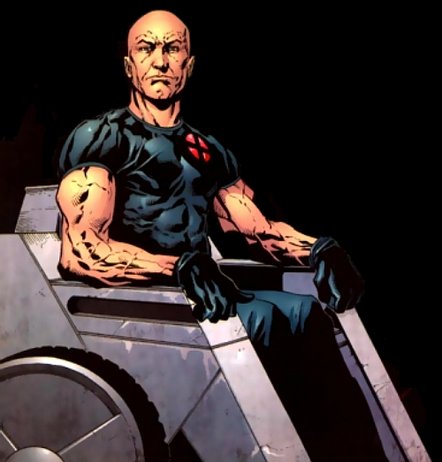 Cyclops instantly put his hand up to the right side of his face putting three of his fingers onto a nob when he saw Sabertooth pick up Xavier's desk. Turning something a bit, while the desk was over his head Cyclops shot a large beam blasting the desk to bits and pieces of wood that would fall all over Sabertooth as the large pieces would have more of an impact. "Nightcrawler" is all Cyclops said letting him know it was his turn.
Juggernaut stared right at Xavier punching his right fist into his left hand cracking his knucles. "This is the day you die brother!" But Mystique had already pulled her move and a Beast was already in the air leaping towards Juggernaut. Jumping onto Juggernaut, Beast was in motion of slashing him acorss his chest with his nails. But Juggernaut grabbed beast by the neck with one hand pulling him off of him while turning around and smashed him into the wall behind them making all the pictures fall off. Raising his left arm Juggernaut swung it downwards towards Beast's face.
Mystigue was fast, but not fast enough to out think a telepath. Especially not Xavier. By the time Mystigue aimed the barrel at Xavier, the professor had already tapped into her brain and gained control over her movements. Forcing her arm to turn to the side, Charles would pull the trigger launching the bullet strait towards Juggernaut. The bullet would penetrate into the arm that held Beast, possibly freeing him and allowing him to strike.
Cyclops successfully blew up Xavier's desk and now it was Knightcrawlers turn. Exploding into a mist of black and blue vapours. The same mist would form behind Sabertooth, as Knightcrawler put his feet onto the over sized animal. Teleporting both of them out of the room, the two mutants would re-appear, now in the clouds. Pushing off of Sabertooth with his two legs that he had placed on his shoulder Kurt would say "Bye bye kitty cat." Vanishing from the sky, Kurt would leave the Brotherhooder to fall to his death.
During all the chaos, Kitty had already phased herself into the ground. Her hand and head came out from under Magneto and clenched his ankle. Phasing once again, she now phased both Magneto and herself. Bringing them all the way outside, Kitty would pop out of the basketball court, alone. Clapping her hands together as if clearing dust from her gloves "Lets see him get out of that." Magneto was now buried 10 ft into the ground.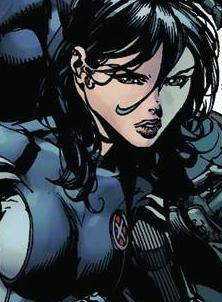 Mystique grimaced as she felt Xavier trying to penetrate her mind. She struggled as hard as she could as she continued to hold with both hands the shaking gun aimed at his bald head. "Dammit...!" she cursed as she let off 1 shot. The bullet zoomed by Xavier's head and shattered a window behind him. The next second, Mystique was turning around and aiming the gun at Juggernaught. Once she had him in her sights, she would let a shot off into the arm that was pinning Beast to the wall.

Meanwhile, X-23 was on the move. She ran passed Sabertooth and Mystique to head towards Juggernaught and Beast. Running up the wall diagonally, Laura would then jump off like a cat and grab onto Juggernaught's helmet. She swung herself around and used the momentum to stab both of her foot-claws into his chest. Or at least she tried to. The blades came to a stop as soon as they made contact with his armor, almost breaking her ankles. X didn't have time to wonder what was going on, so she just retracted her foot-blades and extended the 2 claws in her right hand. With a vicious battle cry she thrusted her fist into Juggernaught's left eye-hole.

Sabertooth grunted as the desk in his hands was reduced to splinters. He was about to continue his charge, but he suddenly felt a pair of 3-toed feet touch his back. He looked over his shoulder, and by then he and Nightcrawler were already in the air. With a roar, Sabertooth tried to swing around and grab Nightcrawler as the blue man taunted him. His claws missed the teleporting fiend by an inch, and then Victor was left alone in the sky. He began to roar anew as he braced himself for what appeared to be certain death.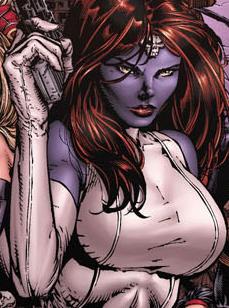 Juggernaut was about to punch Beast crushing his face when he felt a bullet hit his arm. He simply turned in the dirrection to see Mystigue point her gun at him. "Xavier...." Juggernaut said but before he could do anything a female had jumped onto his head and tried stabbing him with foot blades. When they didn't penetrate his skin he simply laughed. The whole time Beast trying to dig his claws into Juggernauts arm but that was also futile. When X-23 tried punching Juggernaut in the face with her blades, he simply reached over with his free hand grabbing her untire shoulder halting her. Pulling her off of her head, with a roar he swung his right arm throwing Beast through a wall as he smashed through it landing onto the otherside. Turning to Xavier as he was about to throw X-23 at him. But Cyclops shot a condensed beam right into his face blocking his vision. Turning the nob on his lense, Cyclops shot another beam right into Juggernauts arm. This beam was so large it knocked his arm back releasing X-23 from his grasp. "It's not safe here, you should get out of here" Scott said to Xavier. But by then Juggernaut yelled as he ran straight for Cyclops.
Magneto notcied Mystigue having trouble with her gun and instantly knew it was Charles. He was going to disrupt his mind control on her but before he coud even do that he was being pulled into the floor boards by Kitty. (What a magnificant ability) Magneto would say to himself as he soon found himself in the ground under the basketball court. The second Kitty finished her sentence a huge blast of red and purple energy shot out from the ground and into the sky. Slowly Magneto rose out from the whole he made with a smile on his face. "Surley you didn't think that was going to hold me." Magneto raised his hand making it look like he was going to shoot her, but really he was controling the metal that was around the falling Sabertooth's neck. Grabbing him out of the air, he slowly moved him back into the office. Hovering above the ground Magneto put a barrier around him incase Kitty tried pulling the same move.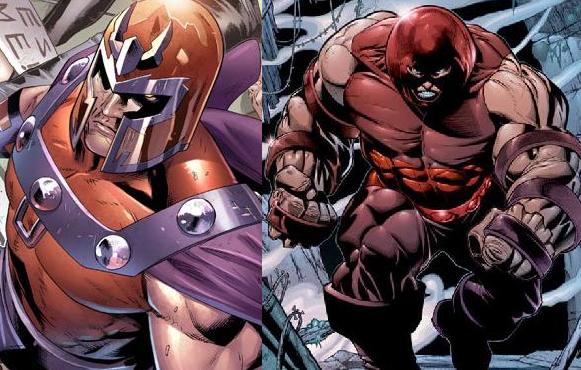 Turning around as the ground exploded from underneath the basketball court, Kitty would watch with eyes wide opened as Magneto rose from the whole in the ground. "How am I suppose to play basketball now!?!?" Pouting at what the old fat before her had done to her court Kitty would reply back to his silly question "Actualy yeh I did."
Knightcralwer teleported back into the office, sticking to the ceiling like spider man. Mangeto was no longer there and Juggernaut had smashed beast into the next room. Kurt watched as Xavier's massive step brother charged towards him likea raging bull. "Notz on my watch." Vanishing from the ceiling, Knightcralwer would appear on the shoulders of the massive man. Before he could react to the mutant on his shoulders, both of them exploding into a hazy mist of black and blue. Appearing over Sabertooth who was being controled by Magneto, Kurt would jump off of Juggernaut and backflip beside Kitty. The gigantic Juggernaut would smash right into Sabertooth and possible brake his neck if Magneto didnt react in the few seconds that he had to save Sabertooth.
From within the mansion, Xavier telepathicly told Knightcralwer to come teleport everyone outside. Vanishing from Kitty's position, Knightcralwer would re-appear beside her with the rest of his team behind him, including Mystique who was still under Xaviers control. "This will get us no where my dear friend." He spoke to Magneto,"If you chose to continue this fight I will criple both the minds of Sabertooth and Mystique." Since they were the only two whom he could tap into their mind.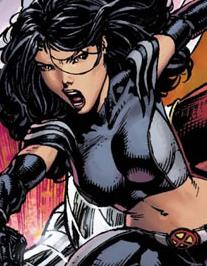 Thanks to Cyclops, X was freed from Jugg's death-grip. She landed onto the floor in a crouched position, and was ready to pounce onto the charging giant, but then noticed Nightcrawler was going to take care of him. Instead, Laura rose and walked out to go help Hank. She helped up, and would support him if he needed help to walk back into the office. By the time she and Beast re-entred the room, Nightcrawler had returned, and Xavier requested that Kurt teleport them all outside. X-23 helped Beast walk over to the rest of them as they all made contact with one another, and Nightcrawler 'ported them all outside near the basketball court. Magneto was basically alone faced with all his opponents, including one of his own. Meanwhile, Sabertooth and Juggernaught continued to fall from the sky.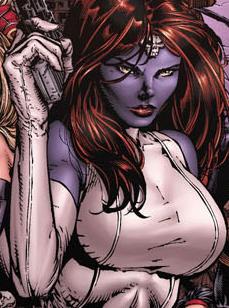 Magneto stood outside with Kitty one second, and the next the entire X-men were with her. Including Mystigue meanins Xavier took control of her mind. Already controling Sabertooth, Magneto simply took control of Juggernaut also before they could collide with one another. The next second they were shot right towards Magneto in the air and seconds before hitting him he stopped them both with the metal around their body. He then slowly brought his two underlings beside him, Sabertooth on the left and Juggernaut on the right.
Magneto grinned at the remark of Charles. "Now now Charles. How long have you and I known eachother. Do you take me as some kind of fool? You don't have the will to kill another mutant for no reason." Magneto closed his eyes as if disapointed. Then looking right into Xavier's eyes he'd continue. "You have stood in my way one to many times Charles. I'm afraid it ends here." Slowly, Magneto started lifting both his arms up with his palms facing the sky. Cyclops got ready to shoot his beam but instantly metal burst from the ground and wrapped around Cyclops and Beast binding them. Moving one of the metal beams in front of Cyclop's face incase he tried shooting his beam, it would deflect right at him. He used the metal inside the basketball court used to open it up with the airplane was taking off. Lifting pointing two of his fingers to X-23, he would control the metal in her body to move her behind Xavier, extend the blades from her hands and put them right up to his neck. With his other free hand he'd pull Mystigues gun from her and put it right to Kurt's head.
"Let my mutants go or i'll crush Cyclops and Beast, and then kill Nightcrawler before he even sees it coming." Turning over to look at Kitty and Kurt he'd say "either one of you make a move, and Charles won't live to "save" another mutant." Looking back into Charles's eyes, Erik would conclude by saying "your move, Charles."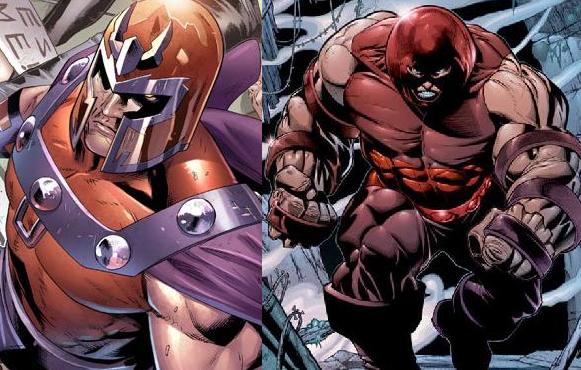 A yellow meteor flew down from the heavens and crashed right in the middle of everyone. As a cloud of dirt and rock engufled all the mutants and swept them off their feet (except, Juggs and Xavier), a man's shout could be heard within the center of the yellow light. X-Man, to be precise. The next second, waves of the yellow TK energy lashed out through the dusty air. Everyone around him was instantly cut into pieces, but they wouldn't feel a thing. Their minds were already wiped from existence.
"
Raaaaaaaaaaaargh
!!!" Nate roared as he clenched his fists, and a titanic column of blinding yellow energy shot up into space. "No more fighting..." he muttered to himself softly once the light was gone, and for 50 km around him in every direction there was nothing but scorched earth.
---
Permissions in this forum:
You
cannot
reply to topics in this forum