Page 2 of 2 •
1, 2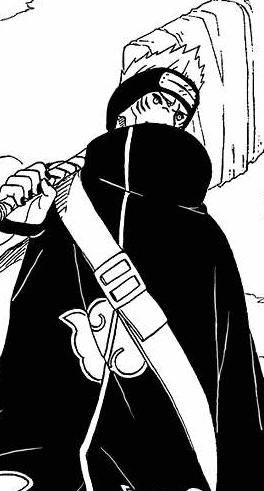 "Spoke to soon" Kisame said when he noticed the Serpent had been taken care of, mostly by Kakuzu. Hidan came in from behind like a coward and took it out while it was weakend. "Pathetic" Kisame would mutter with a grin on his face, talking about Hidan but telling Itachi, not that he cared. Kisame started listening to Itachi who got information from one of the shinobi. "Doesn't this village hold two of the tailed demons?" Kisame would ask, meaning they really had four demons if they had the other two. The first thing Kisame thought of when he heard the flies was an Aburame. "So the Kage tower it is" Kisame would say with a grin. "We can expect to meet some power shinobi there" as he grin grew even greater. He was looking forward to fighting a formidable shinobi. Bending his knees with one leap he jumped into the air soaring towards both Kakuzu and Hidan. Landing on the water near the two zombie brothers as he put the bare Samehada onto his back. "Itachi's figured out where the controller of the Genjutsu it and that whoever it is is an Aburame. The people behind it are located in the Kage's tower." Looking around at the Kumo nins aproching, Kisame concluded by saying "lets go." Kisame jumped back towards Itachi knowing that he would be leaving. Following behind Itachi, Kisame would make his three water clones explode once he was out of range from the Kumo nins.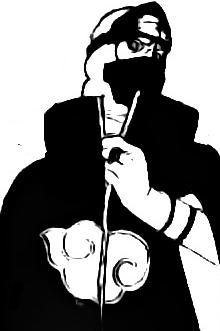 Kakuzu simply stood still and emtoinless as he watched the beat before him quiver on the waters surface as his partner finished off the serpant. Not really caring that Hidan didnt help him and came in when he was not needed, Kakuzu jumped off of the fire mask and landed onto the waters surface slightly bent. Slowly standing back up to his full heigh, Kakuzu wouldnt say a word to his partner as his stitch summon returned to simply stitches with a mask and flowed up his cloak back into his body. Shifting his green eyes towards the Hoshigaki as he arrived, Kakuzu would listin to his words. Slowly starting forward Kakuzu would say "The enemy seems skilled. Itachi will have his hands full if this Aburame was able to control an entire village." The zombie began to chuckle as he continued "I will have my hands full of money when I hand in their bounties." Those would be Kakuzu's last words as the four of them made their way towards the Kage's towar to continue with their mission.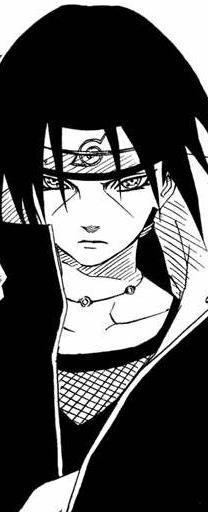 Hidan turned his head to the side when he noticed a figure pass by him. It was one of the villagers, and he just jumped right by the 4 akatsuki members they had been fighting just moments before. Sooner than later, more of the faster villagers zoomed by the gang. Despite the fact that they were ignoring them, they were clearly all heading in the same direction. "What the hell is going on now...!?" Hidan muttered as he just watched the villagers running near him.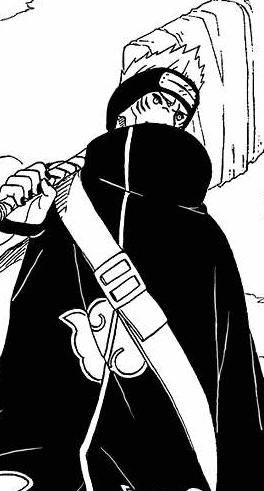 Kisame was caught off guard when he noticed a Kumo nin jumping right past him and the other Akatsuki members. Then many more started passing by them as well, but not even paying attention to the four. Just moments ago they were trying to kill the Akatsuki members, now it's like they don't even see them. "There must be something going on up ahead" said Kisame. "Should we hold them off?" Kisame asked looking in the dirrection of Itachi. But they had no real reason to stop them because they didn't know what was going on up ahead.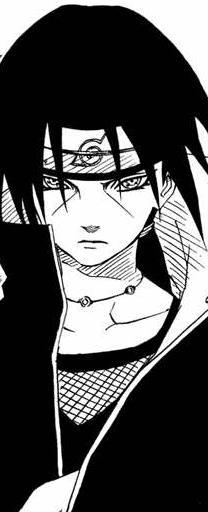 Itachi noticed that the army of kumo villagers around them were beginning to divide into 4 groups. "Split up and follow one of the groups." he said calmly.
"Yeah, and walk right into a fucking trap! I don't think it's a coincidence that there's one group for each of us to follow!" Hidan roared. Ignoring him, Itachi took a quick step and broke away from the rest of his partners. It was clear which group he was following, now Hidan, Kisame, and Kakuzu would have to decide what they were going to do. "What a prick..." Hidan muttered to himself with a cocky smirk.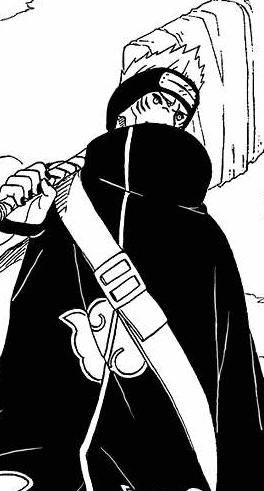 Kisame only noticed the army of kumo nins was splitting up into four groups when Itachi said to follow one. Then, the one and only "Immortal" Hidan started bitching about how they were all going to be led into a trap. Kisame looked over to him with a grin. "What's the matter, afraid of dying?" And with that Kisame broke off from the Akatsuki group the moment Itachi did following the second group of army members. Kisame knew shit was about to go down, and he couldn't wait untill it did.
Page 2 of 2 •
1, 2
---
Permissions in this forum:
You
cannot
reply to topics in this forum